Committee Activity
Once IPISTR token holders have staked their tokens into Committee Vault, they can then get themselves involved in activities within the voting power determined by the occupying share.
Participate in the Committee
Keep in mind that before you enroll in any governance activities, 0.1% voting weight enables you to entail the ruler eligibility.
Head to Governance (opens new window), click on the 'Participate' button, Committee Vault window will pop up. Enter the amount in the 'Deposit' box, the voting weight will automatically populate the corresponding percentage. This ratio is estimated by the amount you deposit and all IPISTRs locked in Committee Vault.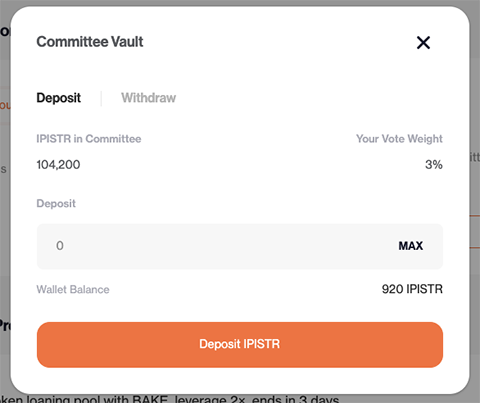 Congrats! Once the deposit transaction has been confirmed, your IPISTR is now being locked in Committee and simultaneously get you the privileges carrying out something epic.
Vote a Proposal
You could see the proposals on Governance/Proposals (opens new window) sub page.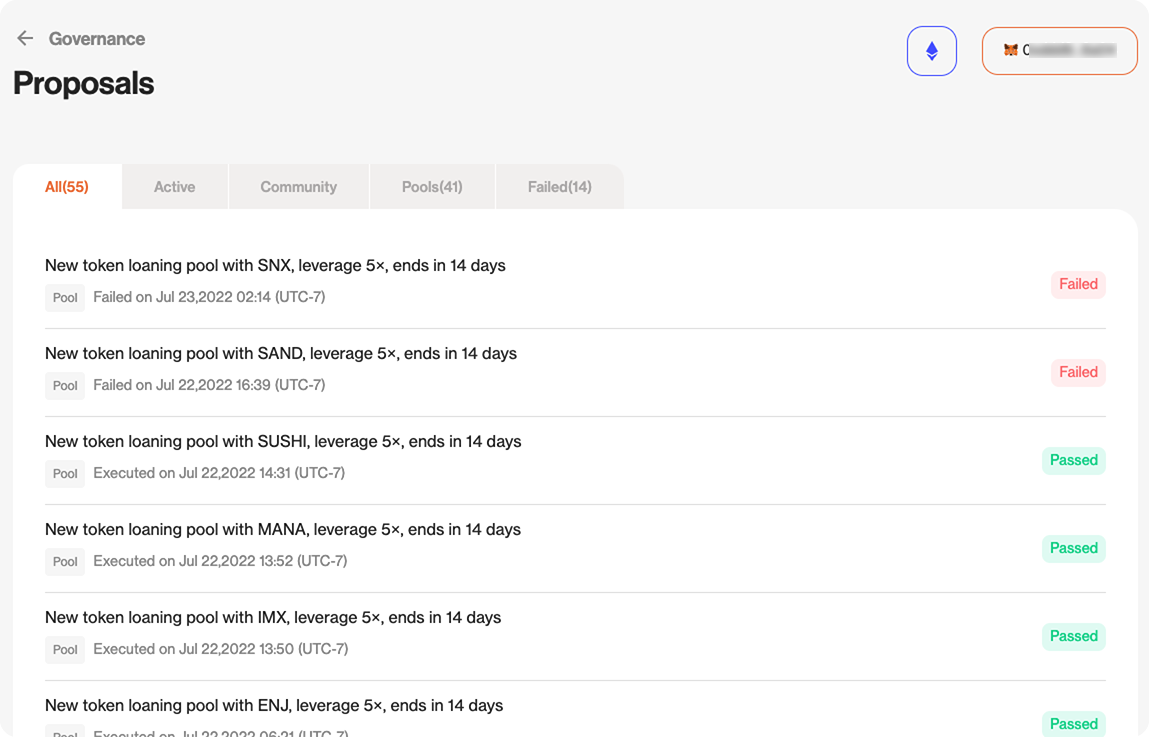 Open a proposal entry and pick either "For" or "Against". Principles and description about lifecycle could be discover on Voting page.
If your votes are exactly counted, there will be a linkage between the votes and your available voting power share. The share belonging to you will be released once the final state is conducted on this proposal, passed or failed.
Key takeway: Each different standpoint will bring you entirely contrary benefiting pattern. Learn More