Perform Liquidation
Check Available Liquidations
You'll need to become a ruler first.
Select the entry you desired to access the specified Liquidation Detail page.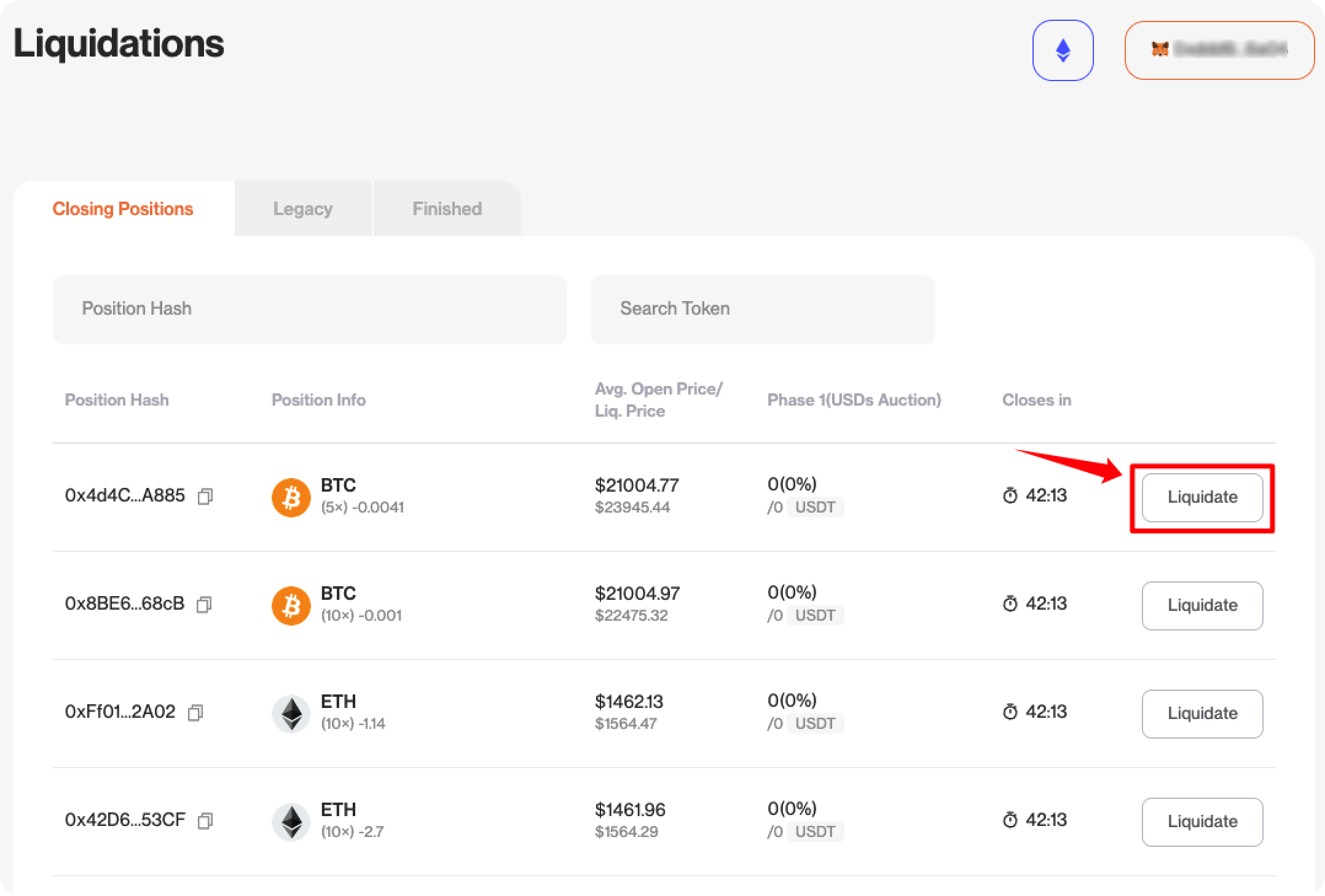 Participate in Tanto
Initial 5-minute phase of the entire auction process.
Enter the amount of debt you're will to clear, Click "Submit my bid":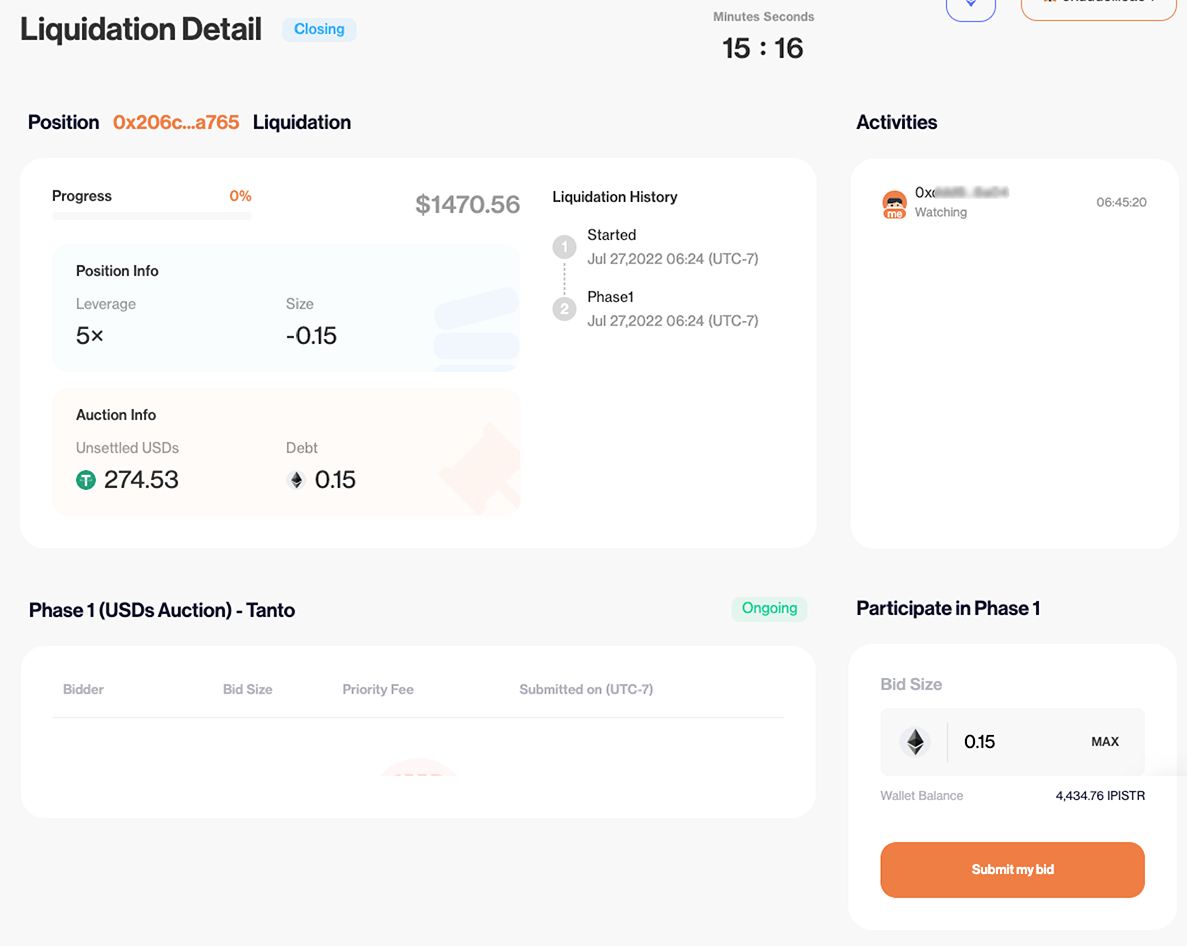 The bidding result list will be like: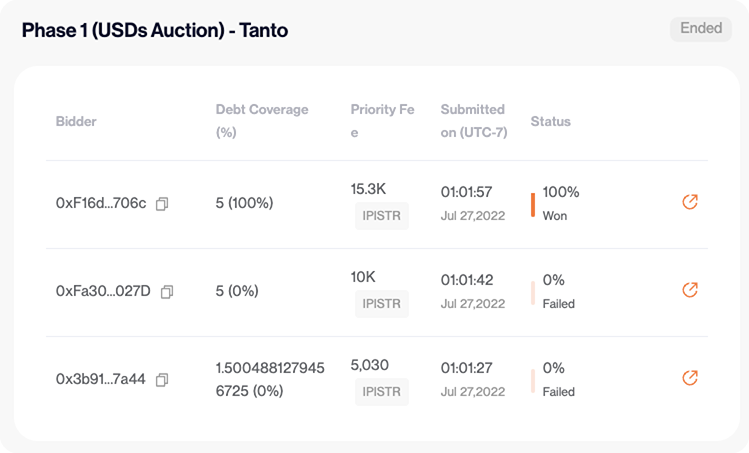 For more competitiveness, make sure entering a larger priority fee overwhelming the other bidders'. At the end of this phase, the auction contract will divide the debt as the order aligned by the bidder's priority fee.
Participate in Katana
If Tanto hasn't cut the entire debt off, Katana will be ongoing. It's the phase for only 1 bidder to clear the remaining debt by sending an order to a DEX within 1 minute.
Click the only button in Katana pane as quickly as you can, the calculated liquidation rewards displaying might be yours and allow you to retrieve them after.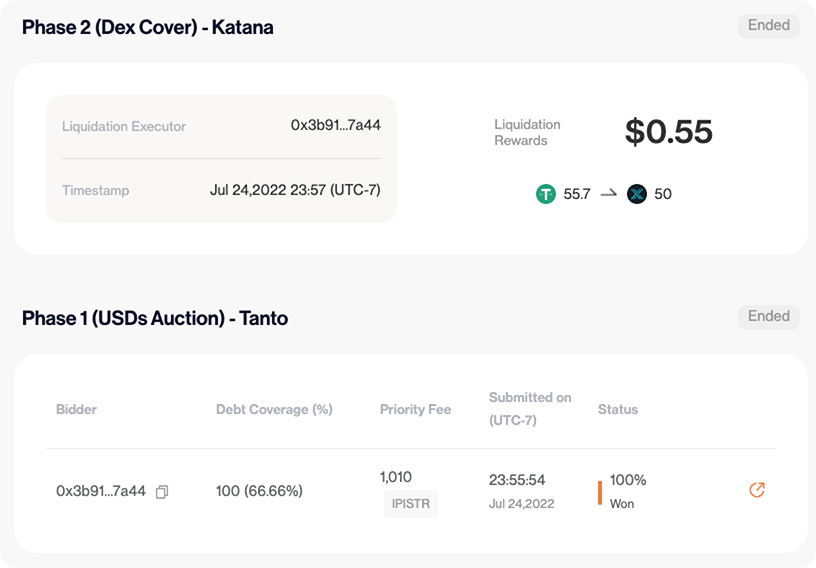 If you failed to pass over the on-chain others, you might just lose some gas fee.
Participate in Naginata
During this phase, you can exchange the token for USD(s) legacy from the overdrawn position, similar to Tanto. Whereas you have not to wait for a bidding period judging the winners, take the legacy assets at any second.
More Info
You can gain more eligibilities by going over debt auction prior to taking actions.